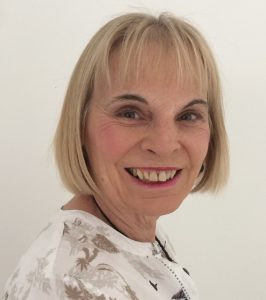 I am a mixed media textile artist working from my studio in Leamington Spa.  I combine screen and mono printing,  paint and stitch often into  collages to create layers and depth to my work. I also like to up-cycle material remnants and papers and build these into my compositions.
My work is inspired and informed by the patterns and designs found in nature. From the more intimate surroundings of my own garden to the bigger, wilder landscapes and terrain of the 'borrowed landscapes' that shape our lives.
Being a member of the Association of Midland Artists (AMA), the Embroiderers' Guild and Future Rabbit Studio Collective,  offers me opportunities to exhibit  in different settings.
I am a founding member of the textile media collective, Fabricate.
I am also a regular exhibitor at Warwickshire Open Studios.
I run workshops and take commissions.